White, Black and True Love
Anja Paternoster (Slovenia)
Not every love story is the same. Some are tragic others stunning. But there is always hope even when the movie ends.
Saša and Filip are traveling to Gorski Kotar. Isolated in the midst of the global pandemic, Saša starts to question their relationship. As her resistance towards Filip grows, her courage to say it crumbles.
The Birth of a Perfect Man
"I create a man more perfect than Adam, I create thousands of different people in accordance with preliminary blueprints and diagrams of different kinds. From one person I take the hands, from another I take the legs, from a third, the head - and through montage I create a new, perfect man." - Dziga Vertov
Aleksander Kogoj Jr. (Slovenia)
In a small town lives a local weirdo called Janko Žonta. His peculiarity is that he visits the local police station once a month and reports that he has committed a murder. His reports are made up and everyone in the station know that, but they still have to investigate the case everytime he reports it, because of the protocol.
On a train back from Spain. On her lap, a notebook of memories, and an orange.
An animated short exploring effect of the office culture, late working hours, stress and escape from it.
An adolescent girl tries to dream about memories of Mother while having to be physically present in the surrounding farm with grandmother.
Roko enjoys life despite big debts and troubled love life. But, after an unexpected visit, he has only 24 hours left to settle his debts and smooth the relationship with his (ex)girlfriend.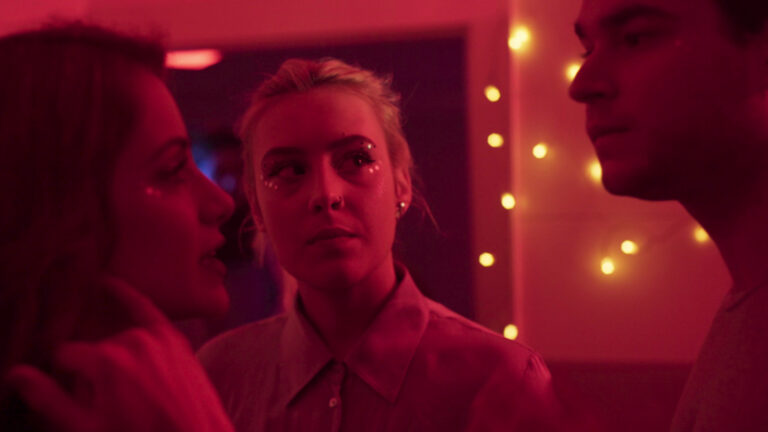 Two close friends come to a house party together with different secret intentions - some of them will play out, while others will stay forever concealed.
Just as he's getting ready to celebrate the new year amid a global pandemic, a thirteen-year old's careless winter break is interrupted when an earthquake hits nearby.
M for Murder or 'l'art pour l'art'
L'art pour l'art - The nightmare of studying film directing seen through a lens of different film genres and turned into an exam film by the most ardent non-smoker student. This alphabet of film genres ends with the only possible letter: M, for murder.
Bard, a hunter, that lives in the North of Europe, goes hunting.
Amadeja Kirbiš (Slovenia)
Zani is a girl with body dysmorphia that wants to get better but the road to recovery is hard with many stumbles.
Boško Krljaš (Bosnia and Herzegovina)
Lazar returns to his native village, trying to sell his father's land and go to Italy. In the village, he finds his uncle and sister and their unhealthy relationship. The country grows into a symbolic experience in which Byzantine icons, incest and animal fights appear. Personal problems are slowly opening up, but the line between life and death is narrowing.
Matej Matijević (Croatia)
Nude photographer realizes that the photographs no longer arouse pleasure in him. He goes for a night walk. Along the way he looks for scenes of someone else's intimacy or suffering in order to awaken excitement in him again.
Three young men are preparing to rob the home of a wealthy family. Although their plan sounds very simple, there are many factors they did not count on.
What happens when 4 different animals from different places all meet up in the hedgehogs den?
Angela Dimeska (North Macedonia)
Wigs (Periki) is a short film which follows Adam, a teenager still in search for his sexuality. The story unfolds when his girlfriend Lena invites him to her apartment and Adam finds himself doing everything in his power to escape his first sexual encounter.
Karmen Obrdalj (Bosnia and Herzegovina)
A lonely self-conscious girl spends her days drinking wine on the roof and waiting for her boyfriend to come home. She can sense that something is wrong - he suddenly got cold. Lack of sex and his friendship with another woman worsen her body image. We watch what happens to them that "one more day" that they stay together.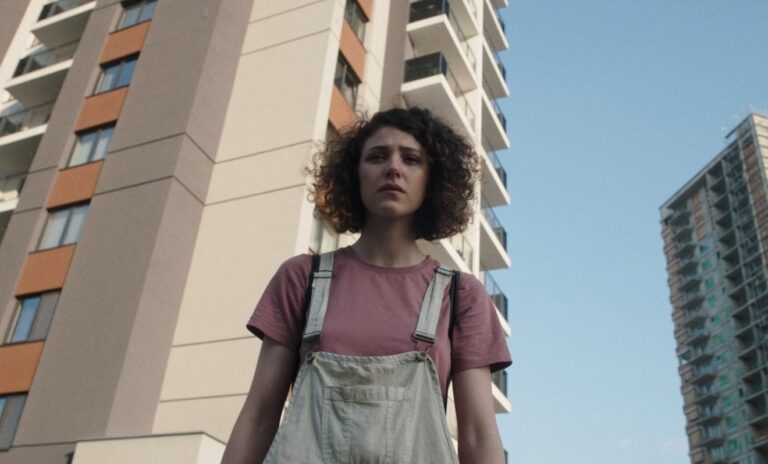 Iva moves from her cosy home to a bustling Belgrade, where she finds her apartment in ruins. The first thing she sees after arriving is her childhood crush Vuk. That encounter gives her a painful headache and invokes blurry memories of repressed childhood trauma. Left to herself, the first time without her mother's support, she starts testing the boundaries of freedom. Met with new challenges, she must accept newlyfound aspects of womanhood, and her past, so she can move on to a new life.